Latest News
Praytor Rumbles, Wrecks and Rallies at Talladega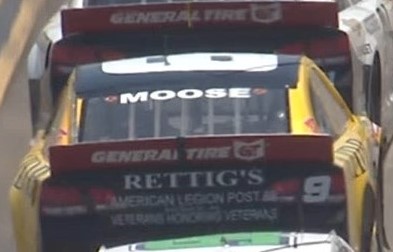 After a year off Thomas "Moose" Praytor was itching to get back behind the wheel of his Alabama Institute of Deaf and Blind (AIDB) Chevy at Talladega Superspeedway and with the drop of the green flag the Moose was putting on a show in the General Tire 200.
With Tab Boyd calling the shots from the roof, the Moose quickly moved from 20th to 13th before the first competition caution at lap 10.
"With no practice we really had a lot of unanswered questions about what our car was going to be like, not to mention it had been a year since I was in race car. All the work we'd done to the car really paid off and with Tab's help it didn't take long for me to be comfortable in the draft making moves," said Praytor.
Back under green the Moose rumbled his way in to the top 10. "Most of the time the race settles down after the first 20 laps but that didn't happen at Talladega. The racing was 2 wide, 3 wide and I loved every minute of it. I tried a lot of moves, some worked some didn't and I was reminded why I needed to listen to Tab a couple of times."
While racing hard in the draft Praytor was knocked out of the draft and settled back to 15th until getting to the halfway break. At the break the team filled up the AIDB Chevy with Sunoco fuel and an adjustment to help free up his AIDB Chevy.
From the beginning of the second half of the race business was picking up on the track with everyone now racing to the finish. The Moose quickly inserted himself back in the top 10 and was slicing and dicing, angling for a big finish. With all the hard racing a wreck was inevitable and when it finally happened Praytor was ready. "I missed the wreck and the second wreck then I got hammered from behind."
The Moose was turned head first towards the wall, some quick driving kept him out of the wall but spinning to the infield.
"I got it gathered up and was able to keep from hitting anything or anybody hitting me. I knew I had some flat tires so I had to take it easy getting back to the pits so the tires coming apart didn't tear the car apart."
Taking it slow to the pits paid off on keeping the car together but would cost Praytor a lap. The crew gave him some fresh General Tire rubber and sent him back out.
Being a lap down the Moose needed a caution to get back to the lead pack. Back under green he bided his time and was making sure his Chevy would be good to go if given the opportunity. A fiery wreck with 10 to go would get Praytor his lap back but there would only be a single lap under green to the finish.
"Tab and I worked on timing so we could hit the start finish line wide open. We hit it perfect and picked off 4 cars finishing 17th."
"All in all it was a solid weekend on the track for our first time back in over a year. It was a great weekend for our race team and family. The support we've received from everyone in Mobile, the local businesses and people that support our race team is incredible. Wish we were lining up and racing again this weekend."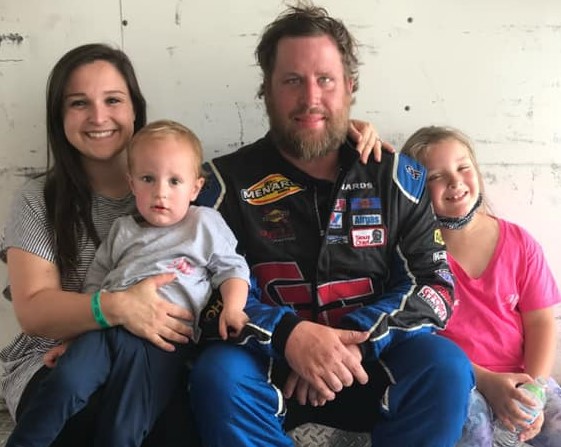 The Moose Returns To Talladega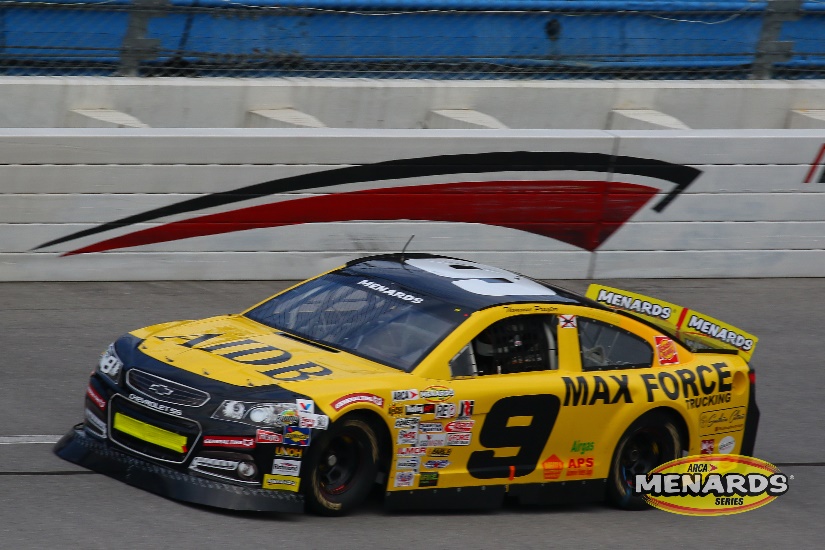 GENERAL TIRE 200 AT TALLADEGA SPEEDWAY: Thomas "Moose" Praytor returns to racing on Saturday after a year long break because of the Covid Virus. The "Moose" and his Mobile, Alabama crew are continuing their long standing relationship with the Alabama Institute of Deaf and Blind (AIDB) this weekend at Talladega. "Really pumped up about this weekend, we've been working on this car for a couple of months in the shop. Brad (Wallace), Craig (Pickering) Dink (Stevens) have been in the shop since February. The last week we've had our old late model guys and local racers in the shop helping us finish up, we've had a lot of fun. All of which we hope will turn in to having fun on track at Talladega.
Talladega will be the second Talladega visit for Praytor's newest family member, Hugh Thomas Praytor V, (Five) and the first visit for Praytor's next son due in the Summer (still waiting on name) and for their older sister Elizabeth, she's been so many times she's part of the regular team.
SPOTTER: Since 2014 Praytor has used Pensacola native Tab Boyd. When he is not moonlighting for Praytor, Boyd is William Byron's spotter in the NASCAR Cup Series.
The General Tire 200 is a 2-day event starting with technical inspection Friday. Saturday begins with an early practice, and the green flag flying at NOON CST. Live timing and scoring for practice, qualifying and the race will be on ARCAracing.com. The race will be broadcast live on Fox Sports 1. You can follow the team on Twitter (@DKLOKRacing), and Facebook (Max Force Racing) for live trackside updates.
PRIMARY SPONSOR: Alabama Institute for Deaf and Blind (AIDB) aidb.org.
ASSOCIATE SPONSORS: Golden Flake, the official chip of Talladega Supespeedway, Wade Distributors, APS-Automotive Painters Supply, Dueitt's Battery Supply, Airgas, Judy's Place, Ainsworth Racing, Greer's Food Market, and American Legion Post 88.
CAR: MF002 The team has been working on this chassis for the last 9 seasons for exclusive use at Daytona and Talladega. It's paid off with the car and Praytor drafting to their way into the top 5 in the last 5 plate races with an 11th place finish in it's last outing Daytona. Expect more bold moves at Talladega.
WHAT TO LOOK FOR THIS WEEKEND: THE MOOSE!!!
Talladega Speedway: 2.66 Miles
ALABAMA INSTITUTE FOR DEAF AND BLIND: The Alabama Institute for Deaf and Blind (AIDB) is the world's most comprehensive education, rehabilitation and service program serving individuals of all ages who are deaf, blind, deaf-blind and multidisabled. Founded in 1858 by a young medical doctor who wanted to educate his deaf brother, AIDB now serves more than 22,500 infants, toddlers, children, adults and seniors with hearing and vision loss throughout Alabama each year. WWW.AIDB.ORG
MAX FORCE RACING: Max Force Racing is based out of Mobile, Alabama and is fielding cars in its 23rd season of competition.
Praytor Renews Support of AIDB at Talladega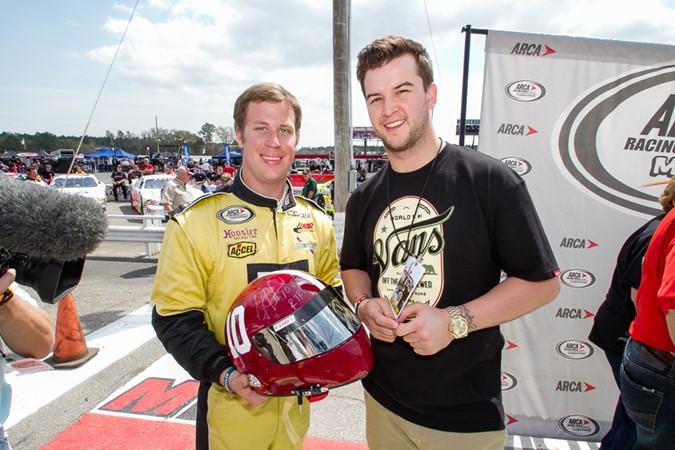 In what has become an Alabama tradition, Thomas "Moose" Praytor is teaming up with the Alabama Institute of Deaf and Blind (AIDB) for the General Tire 200 at Talladega Superspeedway. Praytor's support of AIDB dates back to 2013 when he and former teammate AJ McCarron created special race used helmets for AIDB's charity auction Race Fever. (Praytor/McCarron 2014 picture above)
"We consider Moose and his family part of the AIDB family," said Dr. John Mascia, President, AIDB. "For many years Moose has visited with our kids and supported AIDB. While he is an awesome driver, his caring heart is what makes him a remarkable man and our champion. We are grateful for all he does for our children who are deaf and blind."
With the main campus located in Talladega, Alabama, the Alabama Institute for Deaf and Blind (AIDB) is the nation's most comprehensive education, rehabilitation and employment system serving children and adults who are deaf, blind and multidisabled with a myriad of programs designed just for them.
"Being from Alabama we take a lot of pride in our home state success stories and there isn't a bigger success story than AIDB," said Praytor. "We say we support them but the reality is the teachers and students have made Talladega a special event for us for years."
ARCA's General Tire 200 race at Talladega is part of a triple header weekend with the ARCA and Xfinity race on Saturday and the Cup Geico 500 on Sunday. The General Tire 200 will be broadcast live on FS1 at noon CST on Saturday, April 24th.
"The best part of racing with AIDB is the kids. Covid has changed everything in having kids at the track but we are hoping with changes made in Alabama between now and race time we can make that happen again."
Hang on, it's time to turn the Moose Loose!
Praytor Returning to Action at Talladega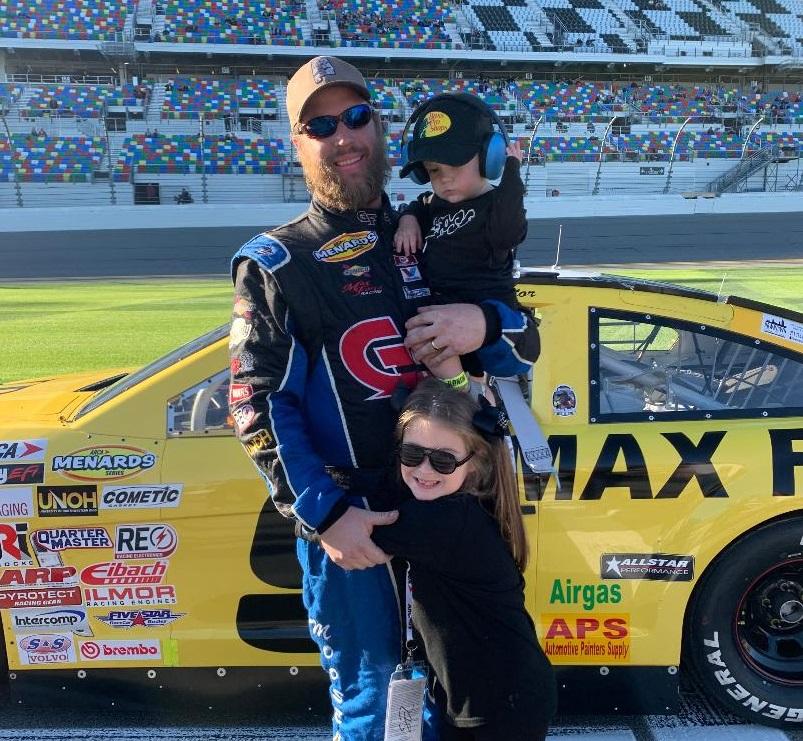 Mobile, Alabama's Thomas "Moose" Praytor will return to ARCA competition in the General Tire 200 at Talladega Superspeedway. After missing the 2020 Talladega race because of the Corona Virus, Pappa Moose and his expanding heard are ready to go back racing in Alabama!
"It was really tough last year to not race at Talladega, with everything that was going on we felt like as a family it was better to miss the race than it was to try and force it," offered Praytor. "Everybody knows how much I enjoy racing at Talladega!"
Praytor is the former ARCA Series Ironman and is also one of the Series most prolific restrictor plate racers. The Moose has competed in 15 restrictor plate races logging over 3,000 miles in plate competition. Only two active drivers have more Restrictor Miles than the Moose.
Talladega will be Praytor's 112th ARCA Series start ranking him second in career starts amongst drivers and his 9th at Talladega Superspeedway.
The General Tire 200 will take the green flag at Noon CST on April 24th from Talladega SuperSpeedway with TV coverage on Fox Sports 1 (FS1).
Praytor Wrestles AIDB Chevy To A Disappointing 11th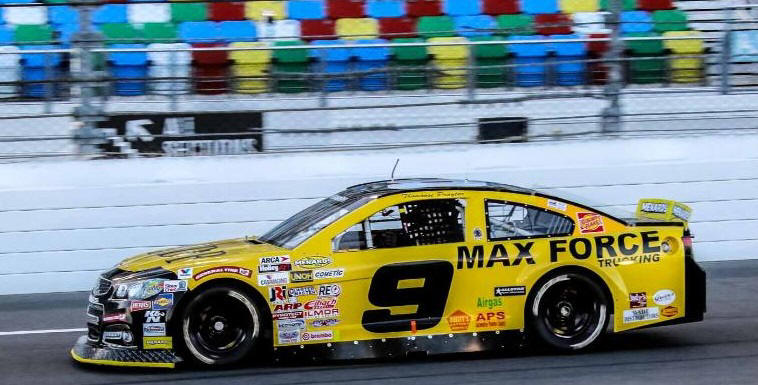 Thomas "Moose" Praytor's return to Daytona was text book until something broke under the car on lap 6 of the Lucas Oil 200 and what had been a near perfect weekend got ugly in a hurry. After pitting during every caution Praytor was able to hang on to an 11th place lead lap finish.
Having missed the Lucas Oil 200 at Daytona in 2019, to make sure he was in Mobile for the birth of his son, Hugh Thomas Praytor the 5th (Five), Praytor was itching to get back to the World Center of Speed for the 2020 edition.
"Our guys in Mobile have been working on one car since October, we felt like we were taking the best car we've ever taken to the race track," said Praytor.
The team eased through technical inspection with no major issues on Thursday and prepped for practice on Friday. The first practice went as planned with the Moose posting a16th place time in the first session.
"Car was really good in practice we tried a couple of different setup changes and our AIDB Chevy really responded well. We broke a shifter at the end of the first practice, parked it for the day and started getting ready for qualifying."
The parts of the weekend the team had control over went well, the things they didn't, not so much. Another competitors tear off blew on to the nose of Praytor's Chevy and ended up with a disappointing qualifying effort, 23rd.
"We didn't get to start where we wanted to, but we knew we had a fast car and some fast friends close by and we were ready to race."
With the drop of the green flag Praytor hooked up with Sean Corr and in the first half of the first lap the duo drafted from 23rd to 16th.
"The car we started the race with was incredible, I just knew we were going to have a good day."
Back under green Praytor was able to hold the draft but the car started to "tighten" up, by lap 10 it just simply didn't want to turn at all and the Moose started to lose the lead draft.
"So frustrating, we were awesome and within 10 laps we were junk."
With every caution Praytor brought his AIDB Chevy to pit road for service. The team changed tires, rounds in rounds out, you name it they tried it but to no avail.
"The car just kept getting tighter and by lap 20 I was having to let off the gas to make it turn. The guys kept working under caution but nothing helped it. Most likely a piece of the suspension is broken or bent not allowing it to travel and let the car turn."
200 miles later Praytor wrestled home his AIDB Chevy to an 11th place finish.
"It was a good finish but not how we would have liked to gotten there. The guys really worked their butts off on pit road but it just wasn't meant to be today. Great to be back at the track, we'll get her fixed for Talladega".
Picture: Praytor coming off pit road during Lucas Oil 200 Driven by General Tire at Daytona International Speedway.
Praytor(s) Ready for Daytona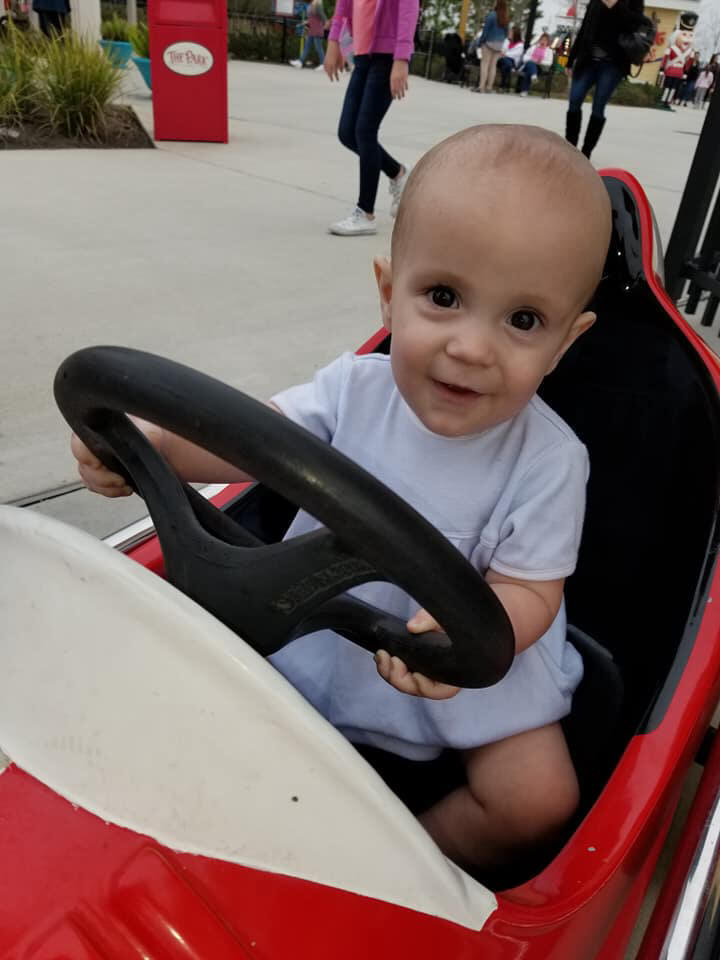 Just a year ago, the collective Praytor Clan was waiting on the arrival of Hugh Thomas Praytor the Fifth (Five) and opted to miss the Daytona race in 2019. No waiting around in 2020, Five is here and ready to race in 2020!
Thomas "Moose" Praytor (Papa Moose) has become one of the ARCA Menards Series most prolific restrictor plate racers. Over the last decade, Praytor has logged over a 1,000 laps and 2,700 miles, more than any other active ARCA driver during the same period.
"It hurt just a little not to be in Daytona last year but I wasn't going to miss Hugh being born for anything. Hugh got here in time for us to go to Talladega and he made his first race at Talladega, I'm looking forward to him making his first trip to Daytona this year."
Praytor's Mobile, Alabama based team has been preparing his favorite Super Speedway chassis for the 2020 edition of the Lucas Oil 200 driven by General Tire.
"The guys have been working hard on getting us ready to go. We got sidetracked in December with my sister, Hayley, getting married and of course Christmas was big with the kids but I'm really happy with the car we're bringing to Daytona."
The green flag for the Lucas Oil 200 Driven by General Tire is slated for February 8th at 3:45 CST with live TV coverage on FS1.
Lets Talk Racing!


2020 is our 22nd Year! Listen to Inside Alabama Racing live at 6:00 PM CST on Wednesday on WNSP 105.5
or click below to listen on your computer-
WNSP 105.5
This site and our team are dedicated to winning and having fun. Each week during the season we will update this site with a report of racing action from the previous week. We will also be posting pictures of the team and scenes from the track. Originally this site was designed for Tommy Praytor and his Fat Boy Racing team. Over the last few years Tommy's son Thomas has been making a mark on the racing scene and Thomas's or Thomoose's racing has been added to our site. On June 4th, 2001 the Praytor family lost their third child, Max. In 2002 we changed the name of our combined racing efforts to Max Force Racing in his memory.
This page was last updated on 04/29/21.